UK Energy and Politics Update, August/September 2020
Energy policy – BEIS consults on marine energy policy
On 28th August, BEIS published a call for evidence on floating offshore wind, tidal stream, tidal lagoons and barrages, and wave energy. It aims to identify potential projects, future cost reductions, development barriers and what policy change is needed to enable these projects. This is an important consultation which will create a future policy framework to support the development of offshore wind (fixed and floating), plus other technologies.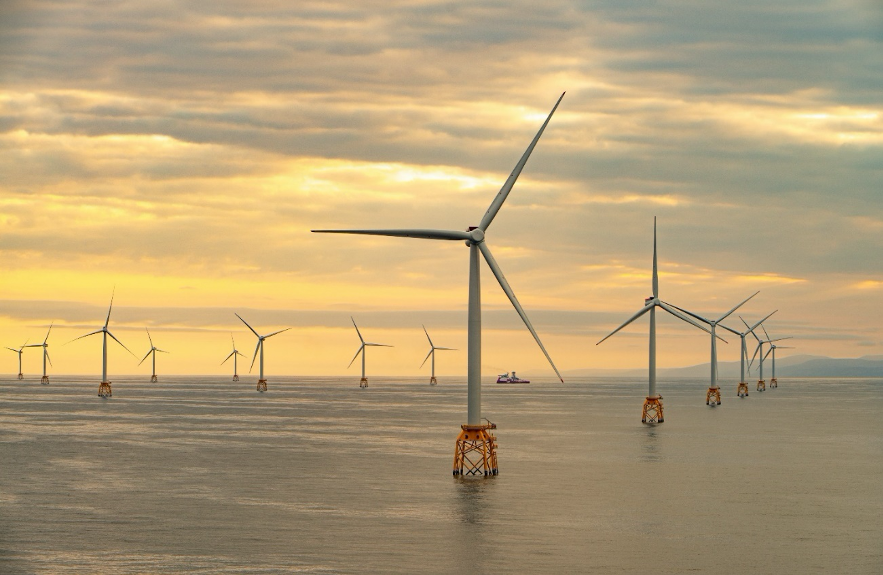 Regulation – Ofgem consults on offshore network co-ordination
Ofgem and BEIS have launched a joint review into regulation of offshore networks to try and increase network co-ordination. They are looking for views from developers, including options for anticipatory investment. Ofgem and BEIS will use this information to capitalise on early opportunities that will deliver benefits for consumers and the wider energy system and inform future policy development relating to an enduring regime for connections post 2030
While Ofgem's offshore transmission (OFTO) regime has helped develop offshore wind projects to date, there is growing concern that the radial connections built by developers are not efficient and costs are increasing unnecessarily. Ofgem's consultations seeks to marry the benefits of the competitive OFTO regime with greater co-ordination.
Politics – chances of no deal Brexit appear high
The EU and UK are reportedly at an impasse on state aid rules and fisheries and the chances of a no-deal appear high. The EU state aid rules currently require EU consent for UK Government industry support, including energy, so as to prevent undercutting. The next round of talks is underway with the UK Government reportedly setting a mid-October deadline for a decision.
The outstanding issues appear more an issue of politics and policy control rather than an economic dispute, but the likelihood of no-deal is probably around 40%. If there is a no-deal, the UK already has plans to ensure that the energy sector sees limited disruption, and the UK would create equivalent carbon and electricity trading schemes. But it will be important to watch for unforeseen impacts e.g. to electricity interconnectors, or co-ordination with EU governance bodies e.g. ETSO-E.
Market news – wholesale electricity prices still depressed
Demand is below historic levels for the time of year due to Covid. Demand is picking up as the economy slowly gets going again. Since March 2020, balancing costs have risen by around 40% (an extra £300m to date) due to low demand and a high proportion of renewables. Ofgem has launched an investigation into balancing costs and whether a policy change is needed to reduce these in future years as the proportion of renewables continue to increase. Wholesale electricity prices remain depressed largely due to lower gas prices.
Other industry news – new 2050 energy scenarios published
The industry is assimilating National Grid's annual update to Future Energy Scenarios (FES) in July 2020. The report has three scenarios which reach the Government target of net zero carbon emissions by 2050. These scenarios are widely used by policy makers and many industry participants.
Consumer Transformation and System Transformation both hit the target of net zero emissions in 2050. Leading the Way achieves net zero slightly before this in 2048. Steady Progression does not meet the 2050 target.
The Customer Transformation and Leading the Way scenarios assume greater use of renewable electricity from wind and solar.
The System Transformation scenario assumes a high proportion of hydrogen use. It assumes new hydrogen conversion technologies are developed plus the UK natural gas supply chain is repurposed, making this scenario less certain.
The Steady Progression scenario assumes continued use of natural gas and does not comply with the 100% Government target, only reaching 68% by 2050.
These scenarios are widely used by Government and industry for strategic planning. The 'Leading the Way' scenario is highlighted By National Grid as being the fastest credible decarbonisation scenario. It assumes 150GW of wind capacity is needed for 2050, supported by 40GW of electricity storage.
Read more on: https://www.nationalgrideso.com/future-energy/future-energy-scenarios/fes-2020-documents
The Update was prepared by CISC in collaboration with Robert Hull