UK Energy and Politics Update, October/November 2020
Offshore wind – 40GW target announced for 2030
Prime Minister Boris Johnson recently announced new plans for a green recovery by making the UK a world leader in offshore wind energy. A target of 40GW of offshore wind by 2030 was announced, together with £160m to upgrade port infrastructure in Northern England, Scotland and Wales. A 1 GW target for offshore floating wind was set for 2030. The next Contract for Difference auction in late 2021 would include these higher renewable targets.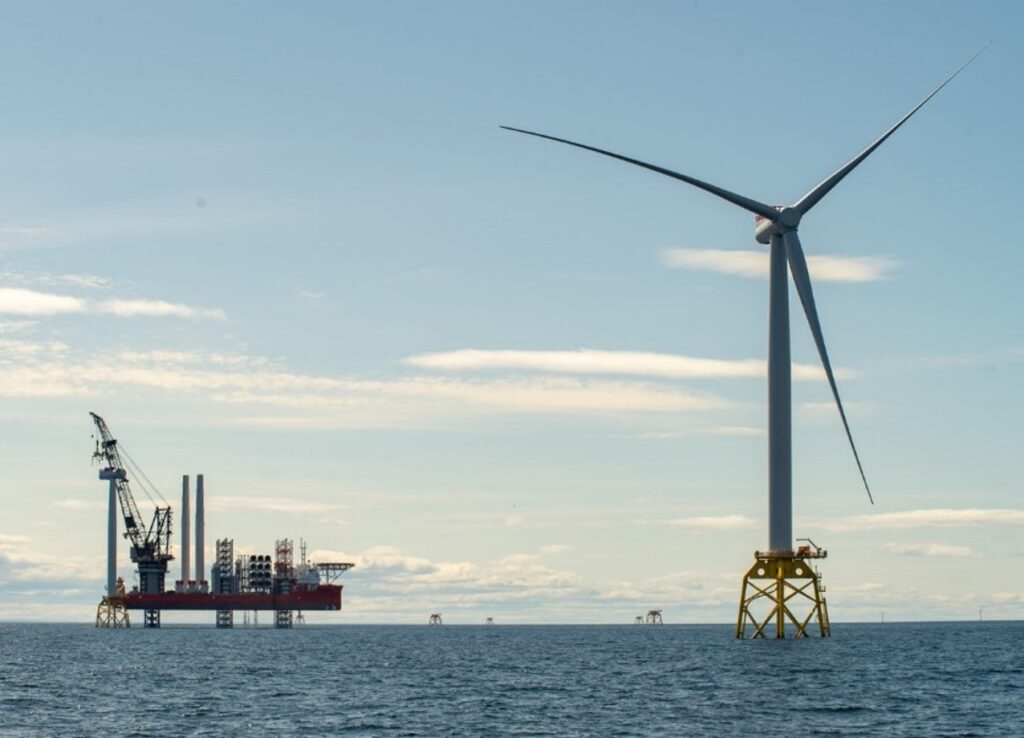 Viking Link Interconnector – Ofgem approves revenue guarantee
UK regulatory approval has recently been given to the 760km 1.4 GW Viking interconnector which links Revsing in Denmark to Lincolnshire in the UK. The project is expected to cost £1.8 billion and to be commissioned in 2023. The interconnector is regulated jointly by Ofgem and DUR, the Danish regulator. After assessing cost submissions, Ofgem has approved a cap and floor regulatory regime which guarantees a revenue floor for the UK- regulated 50% of the project.
Green gas levy – BEIS consults on new subsidy mechanism
The EU The Green Gas Support Scheme will fund support for biomethane injection into the gas grid. It is expected to launch in autumn 2021 funded by a new levy on licenced gas suppliers. The scheme will be run by Ofgem. BEIS are consulting on proposals for a 15-year tariff which they expect will be providing funding to developers of £125m pa by 2025.
Nuclear generation – North Wales project abandoned by Hitachi
Hitachi, the owner of one of the UK's premier nuclear sites, at Wylfa in North Wales, the home of a recently closed nuclear power station has recently announced that it is abandoning the project. This leaves EDF's Hinkley Point C in Somerset as the only new nuclear plant under construction.
This has been expected for some time due to the UK Government's reluctance to provide the revenue guarantees or financing for major nuclear projects. While the nuclear industry has been lobbying for financing support, the UK Government currently prefers the lower cost offered by offshore wind and other low carbon technologies. While this policy may change in the future, little support has been offered by the UK Government to encourage Hitachi and other nuclear investors.
Other industry news – BP publishes 2050 energy outlook
The industry is British Petroleum (BP) has recently published its annual global energy outlook report – the first to be published since BP's strategy changed to shift towards renewable and other forms of zero-carbon energy. The report concludes that over the 30 years the structure of energy demand fundamentally shifts, with a declining role for fossil fuels offset by an increasing share for renewable energy and a growing role for electricity. The three scenarios are illustrated below.
The BP energy outlook is a well-regarded source of analysis by UK Government, covering major global trends. Overall, while the report includes a business as usual scenario, it focuses primarily on the implications of their Net Zero forecast, and the major role to be played by renewables and electricity in displacing fossil fuels for electricity, transport and heating.
Other industry news – Aurora publishes outlook for renewables
Aurora Energy Research recently published their October 2020 GB Renewables Market Forecast showing decreases to captured prices for onshore wind, offshore wind and solar relative to the July 2020 forecast. Capture prices for onshore wind, offshore wind and solar in the Central forecast average £44.4/MWh, £47.7/MWh and £46.4/MWh between 2020 and 2050, which was a decrease by an annual average of £1.4/MWh, £1.7/MWh and £0.9/MWh respectively.
The decrease in capture prices is primarily driven by the removal of BSUoS charges from generation onto demand from 2023, and a downward revision to the fundamental gas price forecast due to lower GDP growth assumptions. Beyond 2035, the introduction of hydrogen in the forecast places upwards pressure on renewables capture prices.
The Update was prepared by CISC in collaboration with Robert Hull